Contact

Fix N'Replace organizes a series of "Repair Café" events on the UNIL/EPFL campuses. Our pole aims to fight against waste by extending the life of objects. We want to encourage reuse by facilitating access to repair while learning the basics of repair. You can bring your broken objects and benefit from the expertise of our partners who will help you diagnose and repair your objects. Know that you can also leave your items if you don't have time and we will try to repair them but priority is given to people who try by themselves🐣.
The experts who will lend you a hand are apprentices of the ETML (Technical School – School of Trades of Lausanne). They come to help us in the framework of their training to become Automaticians or Electronicians. You will also be able to discover at our events several initiatives like the Fashion Lab (textile repair and thrift shop), the LowTech Lab (revalorization of objects), the GNU Generation (promotion of free software) and many others depending on the edition!
But when can I come? Fix N'Replace hosts regular events every first Thursday from 12-6pm during the school months. The easiest way is to keep an eye on our Instagram account so you don't miss anything! No reservations are necessary, just come with your broken items or clothes with holes in them!
Where do you do your events? You can find us in the SPOT atrium (DLLEL 0 28) during the regular editions. We also offer special editions in other locations, for example during sustainability week!
Can I join the pole? Of course you can! And it's absolutely not necessary to have any technical knowledge, it's just an opportunity to learn! If you're interested in joining our cluster, which is full of surprises, drop us a line on Instagram, send us an email or just come and chat at one of our events!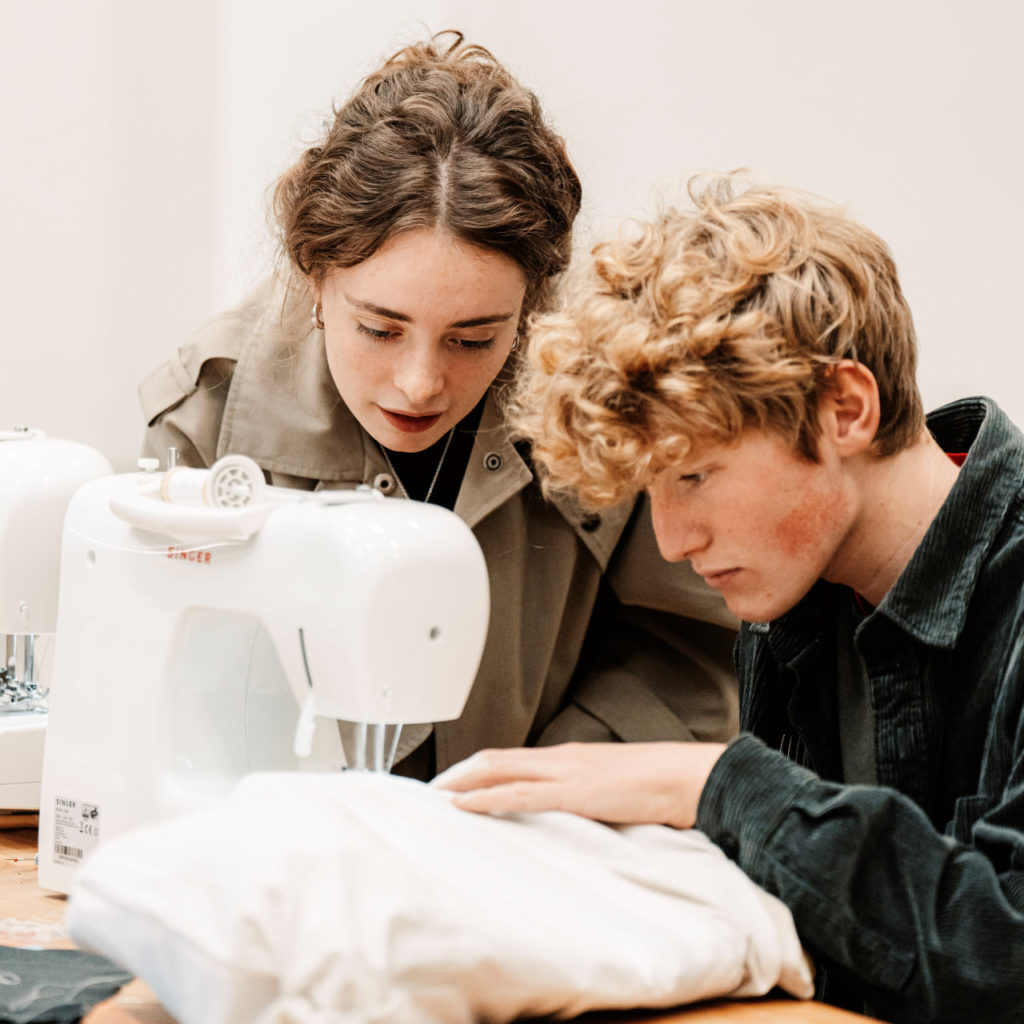 Follow us on Instagram (@fixnreplace).
If you have any questions or if you want to participate in the project, write us by email
(fix.n.replace@unipoly.ch) or on Instagram. No technical skills are required, there is work for everyone!
required, there is work for everyone!
XOXO 🤍🐣